Schweiger Dermatology Group – Patient Financial Responsibility
Thank you for choosing Schweiger Dermatology Group for your dermatological care.
At Schweiger Dermatology Group, we value you as a patient and appreciate that you have trusted us with your healthcare needs. To better inform you of our financial policies please review the information. Please know we are committed to protect your information and provide you with the best dermatological care.
To offer patients an easy way to pay co-pays and outstanding balances and expedite the check-in process, Schweiger Dermatology Group requires our patients leave a credit card on file. Many insurance plans have a coinsurance and/or deductible that determines your total financial responsibility. After your claim is processed by your insurance company and your financial responsibility has been determined, you will receive a bill from us. You may choose to pay this bill within 30 days with your payment method of choice or we will conveniently charge your card on file after 30 days.
Co-Pay, Co-insurance & Deductibles
With all health insurance, a copay is a fixed amount you pay at the time of your visit. Co-pays differ from coinsurance (the percentage you pay for covered services, usually after reaching your deductible). Each plan treats co-pays, coinsurance and deductibles differently, so it is important to understand your own plan's specific benefits and out of pocket responsibilities. Most plans have some type of co-pay, coinsurance and deductible and we recommend you contact your insurance carrier to gain a thorough understanding prior to your visit. Your insurance carrier will also send you an Explanation of Benefits with the breakdown of their payment to our practice and your responsibilities.
Insurance Plans Requiring Referrals
Your insurance plan may require you to have a referral in place prior to seeing the provider. This requires you to request a referral from your primary care physician and provide them with the appropriate fax number or email address based on which one of our locations you are scheduled to visit.
If a referral is not received by or at the time of your visit, you will be responsible to pay for the cost of services rendered during your visit, for which your insurance will not cover without a proper referral. Once a referral is received, the amount overpaid will be refunded.
Laboratory Costs
During the course of an office visit, if a biopsy or excision is performed, it is common practice to have those samples sent to a laboratory for testing. We have our own laboratory which processes samples for most insurance plans. Based on your insurance plan lab network, you may receive a statement from a third party lab. Depending on your insurance policy, you may receive a bill for non-covered costs related to laboratory procedures. Often these charges are a result of a copay, coinsurance or deductible. If you have no insurance, there is a $100 charge for all lab costs. We will bill you separately for these services in accordance with our billing and financial responsibility policies as outlined in this brochure.
No Show & 24-hour Cancellation Policy
As a courtesy to our providers and other patients, please note that except in the case of an understandable emergency, our practice requires 24 hours' notice for cancellations. Schweiger Dermatology Group reserves the right to charge a non-refundable cancellation fee or no-show fee without 24 hours' notice to cancel or re-schedule an appointment. These fees are $50.00 for medical visits and $125 for cosmetic visits.
Cosmetic Procedure Deposit Policy
Cosmetic procedures are considered elective. As such, they are not billed through insurance.
A $125 deposit may be required at the time of scheduling your procedure. The remaining balance must be paid in full at or before the time of service. Cash, credit card, or a financing option such as Care Credit are acceptable forms of payment.
As a courtesy to our providers and other patients, please note that except in the case of an understandable emergency, our practice requires 72 hour's notice for cancellations of scheduled cosmetic appointments due to the extent of time and resources allocated to such visits.
If you contact our offices to cancel your appointment less than 72 hours prior to your scheduled procedure time, your deposit will be forfeited and cannot be refunded or applied to the service cost.
Financing Options
Patients may use their Care Credit cards to pay for cosmetic services, medical out-of-pocket services and deductibles or co-pays over the $250 minimum.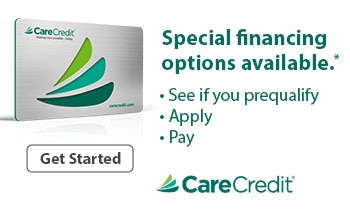 Our Billing Process
Your remaining deductible and eligibility will be determined (referrals included)
Your copay and office responsibility will be collected in the office before and after your visit.
The claim is sent to your insurance carrier.
Once the claim is processed, you and our billing team will receive an Explanation of Benefits (EOB) from your insurance company.
If that EOB states you have further responsibility for non-covered costs such as coinsurance, deductible, or services that have been denied we will charge the credit card on file. If you have overpaid, we will issue a refund if over $20.
If we have a personal email on file with permission to use, we will email you to make you aware a charge is coming.