Your Personal Guide to Laser Treatment for Wrinkles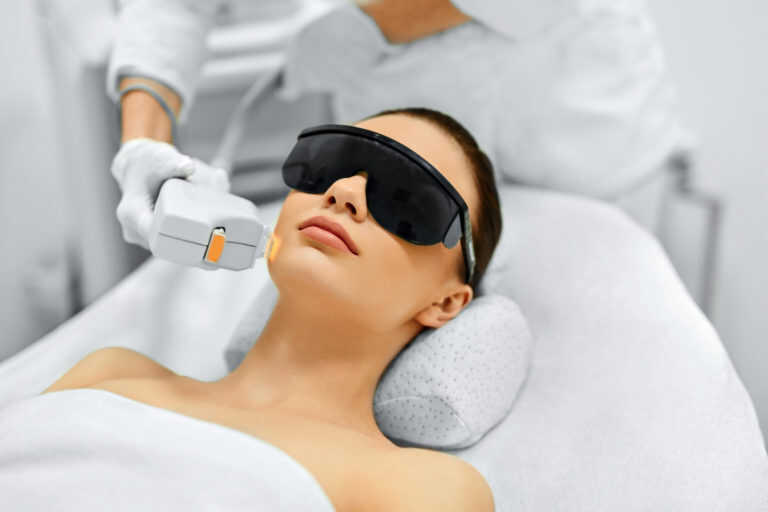 If you're wondering which laser treatment is good for treating wrinkles, here's a quick guide to the best options available today. Your environment, lifestyle, and age can all take a toll on your skin.
Fine lines and wrinkles are a natural byproduct of deterioration in the suppleness of skin. Luckily, there are plenty of treatment options for making your skin look healthier and younger.
Clear + Brilliant (An Ideal Starter Laser)
Most people clearly remember the first time they spotted the beginnings of wrinkles around their eyes (crow's feet), laugh lines around the mouth, or those little wrinkles in the cleavage. For many people, signs of aging can start showing up as early as their twenties, especially on the forehead and around the eyes and mouth.
Clear + Brilliant is a very effective form of laser treatment for young people who might be dealing with early sun damage and superficial wrinkles.
It is a great starter laser because it is gentle and non-aggressive. Best of all, the procedure has no downtime and most clients report smooth, even-toned skin with a youthful, radiant glow in as little as two weeks!
Fraxel Re:Store (Ideal for Moderate Wrinkles & Darker Skin Types)
Fraxel Re:Store is one of the most preferred laser treatments for wrinkles. It helps get rid of crow's feet or worry lines in a natural way, without making you look plastic.
While laser treatment using Fraxel Re:Store does involve some downtime, it's quite minimal. Most patients can return to work after two or three days, making this type of treatment the best option for working professionals who cannot afford to stay away from work for long periods.
As a bonus, Fraxel Re:Store adds a glow to your face while giving you youthful-looking skin and a smoother complexion.
While some laser treatments do not work very well on darker skin tones, Fraxel Re:Store works well on any skin type. Patients with darker skin tones experience just as much success with it as anyone else.
Fraxel Re:Pair (Ideal for Deep Wrinkles and Uneven Skin Texture)
If you have deeper wrinkles and sagging skin, you may want to try the Fraxel Re:Pair treatment. Fraxel Re:Pair is a slightly stronger treatment than Fraxel Re:Store. It is usually beneficial for more mature skin that needs a little extra help getting rid of age lines.
Fraxel Re:Pair is an ablative treatment option. This means that the procedure works by removing the top layer of skin tissue to reveal younger, healthier skin underneath.
Unfortunately, this also means that there is a longer recovery period (longer downtime) with Fraxel Re:Pair treatment. It is normal to experience redness and some scabbing for about a week after the procedure.
After the first week, your face is likely to look pink for three to four weeks. However, once the initial scabs have healed, you can use a little make-up to hide the pinkness. When your face has healed completely, you'll have visibly fresher, smoother skin.
Healthy Skin for the Long-Term
If you are wondering whether laser therapy is right for you, here's something interesting for you to consider. Studies have shown that laser treatment contributes to healthier skin in the long run.
In fact, even though you may use laser treatment as a quick fix to get rid of age lines, certain laser treatments can also help eliminate pre-cancerous skin conditions. Evidently, with laser treatments, you're not only renewing your youthful look, but also improving skin health!
---
Are you considering laser treatment for wrinkles?
Remember that laser treatments should only be performed by licensed dermatologists or physician assistants who are highly trained and experienced in laser therapy.
At Schweiger Dermatology Group, we offer a wide range of laser treatments for fine lines and wrinkles and our providers have specialty training in laser therapy.
Call Schweiger Dermatology Group at (844) DERM-DOC to schedule a consultation today. To find a location near you, check out our location pages. We look forward to working together to find the best laser treatment for your skin type!