Common Questions Answered About Facial Laser Resurfacing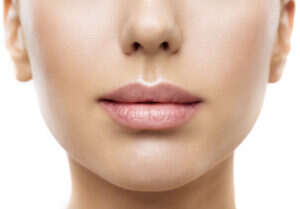 Facial laser resurfacing can treat sagging skin, wrinkles, acne scars, and sun spots, among other things. But if you don't know much about laser treatment, the subject can be a little daunting. Below, we've answered five common questions about laser resurfacing to help you determine if it's the right skin care treatment for you and prepare you for a less stressful experience.
What can facial laser resurfacing do for my skin?

Laser resurfacing helps smooth and rejuvenate the skin, making your face look younger and healthier. It can help:

even out your skin tone after pigmentation or sunspot damage;
clear up broken blood vessels;
tighten loose, sagging skin;
minimize wrinkles and fine lines
fix discoloration;
and reduce redness

Additional common skin conditions our patients use facial laser resurfacing to treat are: acne scars; age spots; discoloration; hyperpigmentation; rosacea

How does laser treatment work?

Depending on your situation and the results you want, your dermatologist may use one of several different lasers for your treatment. The way they work can be defined by two methods of laser treatment.

Ablative Lasers – remove skin tissue by vaporizing the top layers of skin to reveal the younger, healthier skin underneath. This treatment also stimulates the growth of new collagens (your skin's main structural protein). Fractional CO2 and erbium are some of the most common types of ablative lasers.

Non-Ablative Lasers help repair the skin without removing any layers. Instead, heat is used to produce new collagen.

While some patients only require one session of treatment, others will need more to get the skin looking its best. Beyond treating the condition itself, more treatment sessions may also result in longer-lasting, more effective results.

Which type of laser should I use?

Your dermatologist will recommend the type of laser that's best for you based on your medical history, skin type, and what results you're looking for. CO2 lasers are usually used for treating wrinkles, warts, acne scars, and discoloration. Erbium lasers tend to cause less side effects and are usually used to treat blemishes closer to the skin's surface: such as fine lines, age spots, and loose skin. Non-ablative lasers work best for reducing redness and hyperpigmentation.

Does a laser treatment hurt?

Whether or not laser treatment is painful simply depends on the type of laser and the depth of treatment. Certain non-ablative lasers may cause no pain and can even be soothing. If treatment is with a deeper laser, your dermatologist will precede the treatment with anesthesia, numbing cream, or sedation to keep you comfortable during the treatment process. After treatment, your face may feel tender.  Understanding the recovery process for varying lasers is among the consideration factors for the laser treatment chosen.

What's the downtime for recovery?

If your dermatologist uses a non-ablative laser for your treatment, you probably won't need any downtime afterward. If an ablative laser is used, then you may need anywhere from three days to three weeks of recovery time depending on the type of laser, the condition being treated and the extent of the treatment. Downtime also depends on your health and your body's natural healing capacity. Your dermatologist will probably recommend that you soak the treated area and apply ointment or other medicine on a daily basis until your face has healed completely.

How will I look after laser treatment?

During healing, your skin will probably look red, raw, and scabby. While you may need to avoid certain things like extended sun exposure, as well as swimming pools and gyms (to prevent infection), you'll still be able to do all the other things you normally do. You just might feel a little self-conscious – which is perfectly understandable. The recovery time is part of the process, but the results are long lasting.