How Botox Improves Your Appearance Long Term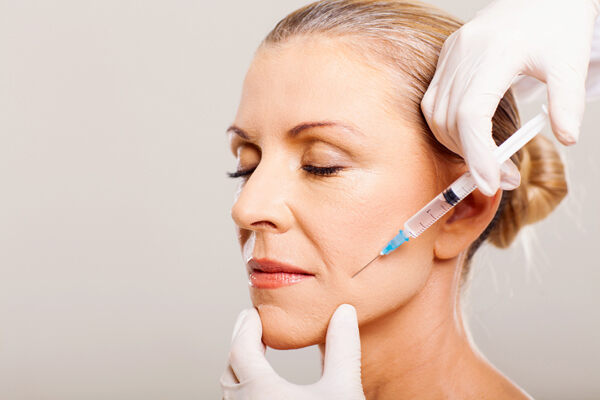 The word Botox has become synonymous with a quick and virtually painless way to improve your appearance and give you that younger, fresher look. Patients who want to fight the signs of aging and regain that vibrancy and vitality in their face are considering Botox before trying any invasive surgical procedures. Botox injections are done right in our dermatology office. You can resume normal activities directly after – no lengthy and painful recovery process. Which means, within a very short period of time, you can improve the look of your appearance!
Cosmetic dermatology is about helping people feel good about themselves and in many ways giving them back their lives. Botox is a miracle cosmetic treatment thanks to its ability to erase fine lines and wrinkles. The best dermatologists will let you know exactly where and how often you should undergo Botox injections. But how about over the long term? Is Botox just a quick fix, or can it actually help you achieve that youthful complexion for years to come?
How Botox Works?
Botox, or botulinum toxin, is actually a protein that is injected into the muscles. What it does then is relaxes the muscle and thus prevent it from contracting. The constant movement of the muscles around your eyes or in your forehead is what contributes to the formation of deep lines and wrinkles. With Botox, these muscles are relaxed and therefore wrinkles will no longer be able to form in the treated areas.
Where Should You Get It?
There are a number of areas we regularly address with Botox. The more popular ones are around the eyes to prevent crow's feet, the forehead, also the crease between your eyebrows.
How Often Do You Need It?
This is a question patients ask quite often. The number of times and amount of Botox injections you get will vary from person to person. That is why it is crucial to discuss the procedure and your goals in depth with a cosmetic dermatologist. We always consult with patients first and go over all their questions, concerns and overall hopes in terms of the end result.
When you first get a Botox injection, results can be seen within one week. After that, Botox tends to last anywhere from 4-6 months. Once the Botox wears off, the muscle will resume normal action and therefore the development of wrinkles and lines can once again occur.
We have found that with regular injections, the muscles start to become "trained" and this in turn helps to prevent wrinkles from forming. In fact, with patients who start Botox at a younger age, the muscles are trained that much sooner, which means they don't have to contend with the initial appearance of wrinkles. Their face is smoother and younger looking for a longer period of time than if they had started Botox later in life.
Are There Negative Effects to Having Botox Injections Long Term?
While there have been claims made regarding long-term usage of Botox, particularly in regard to weakening muscles, this really hasn't been proven. And with our board-certified dermatology team it really does come down to years of experience, the knowledge and understanding of how to use Botox in the safest and most effective way possible. Our goal is always to help patients feel secure, feel that they are in the hands of the best dermatologists around and ultimately, feel wonderful about the way they look when they leave.
We would love to talk to you in detail about the potential long-term benefits of Botox. If you are concerned about your appearance or wish you could just look refreshed and rejuvenated again, like you did when you were younger, then Botox might just be the answer you've been searching for!
Call 844-DERM-DOC or schedule an appointment.
Schweiger Dermatology Group is the leading provider of dermatology services in New York and New Jersey specializing in cosmetic and medical dermatology. With over 90 offices and more than 300 healthcare providers, our group of top dermatologists in NYC and the surrounding metro area are highly sought after for their expertise in treatments of acne, Botox, fillers, laser treatments, skin cancer, eczema, psoriasis and rosacea.